Protection from the Elements
We specialize in providing high-quality playground shades to protect children from harmful UV rays and heat while they play. Our shades are designed to be durable, long-lasting, and easy to maintain, making them a great addition to any playground.

UMBRELLA CANTILEVER SQUARE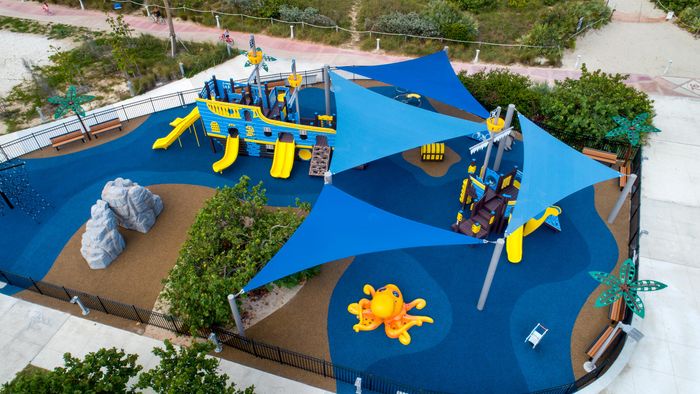 Custom Design
At Pacific Playgrounds, we understand that every playground is unique, and that's why we offer custom design options for our playground shades. Our experienced professionals will work with you to create a shade that meets your specific needs and complements the design of your playground.
Durable and Long-Lasting
Our playground shades are made from high-quality materials that are designed to be durable and long-lasting. They can withstand harsh weather conditions and are easy to maintain, making them a great investment for any playground.