Commercial Playgrounds
TRUSTED PLAYGROUNDS FOR YOUR COMMERCIAL SPACE
With over 20 years of experience in the industry, Pacific Playground is a trusted and renowned California company specializing in the design, construction, and installation of high-quality commercial playgrounds.

We take pride in creating vibrant play spaces that inspire imagination, promote physical activity, and ensure the safety of children. Pacific Playground proudly serves the vibrant cities of San Francisco, Sacramento, San Jose, and Oakland. Our experienced team handles everything from initial concept development to installation, ensuring a seamless process from start to finish.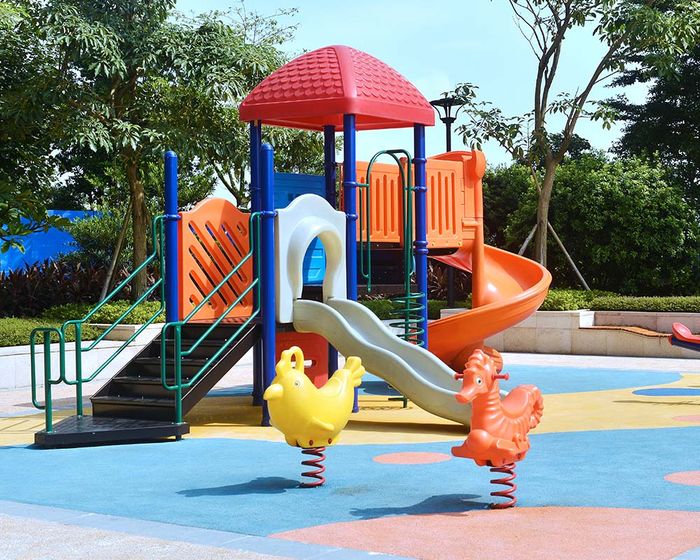 FREE ONSITE EVALUATION
We believe in personalized solutions tailored to your specific needs. That's why we offer a complimentary onsite evaluation, where our experts assess your space, discuss your requirements, and provide valuable insights to help you make informed decisions about your playground project.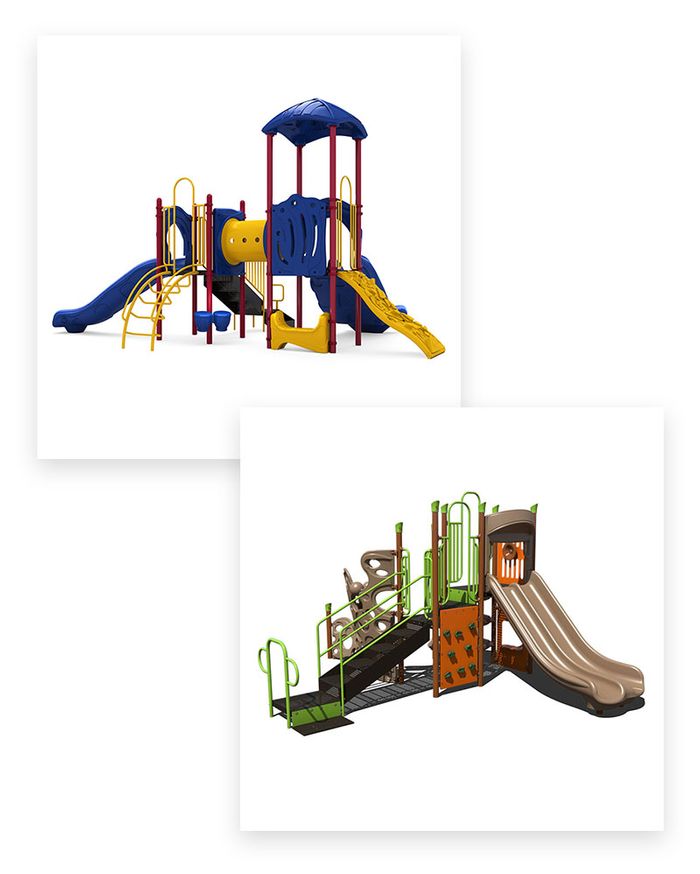 Age-Appropriate Designs
We understand that different age groups require different play experiences. Our commercial playgrounds are thoughtfully designed with age-appropriate play elements, ensuring that children of all ages can engage, explore, and have fun safely. From toddler-friendly structures to challenging play zones for older children, we create inclusive environments that cater to various developmental stages.
Additionally, the use of different colors makes the playgrounds fun for several reasons, including:
Bright and playful colors are naturally attractive to children and suggest a fun and welcoming environment.

Adding colorful design elements to playground equipment stimulates children's imagination and creativity.

Colors can create an inviting atmosphere that promotes social interaction among kids.

Using color can also create an environment that is visually appealing, welcoming, and inclusive, providing a sense of belonging and boosting children's self-esteem.
INCLUSIVE DESIGN
We strongly believe every child should have the chance to play and have fun. That's why our team specializes in inclusive playground design, focusing on creating an environment that's accessible for kids of all abilities. Our goal is to build engaging and safe playgrounds that cater to the developmental needs of children with physical and developmental disabilities.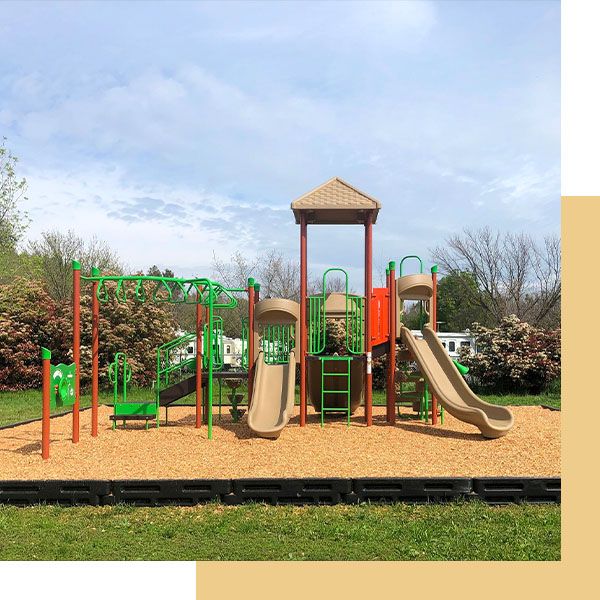 Our Process
Here at Pacific Playground, we are proud to start building playgrounds from scratch just to see them come alive. We create the design, ensuring that it is the perfect fit for the area and will encourage children to engage in physical activity.
Our talented installation team then brings the design to life, piece by piece. Although we are excited to open it to the public, we are serious about safety and abide by safety regulations to ensure every child has fun and each parent has peace of mind.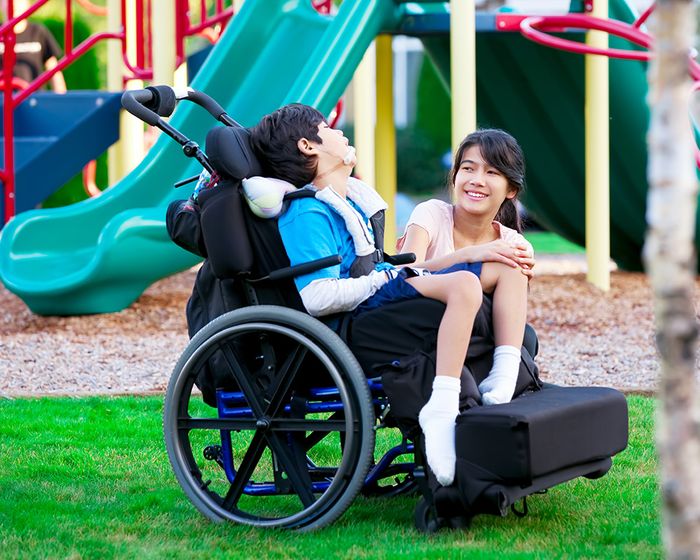 CUSTOMIZATION OPTIONS
Pacific Playground provides an extensive selection of playground equipment tailored to stimulate children of various ages and abilities, promoting challenge and creativity. With our structures and systems, including swing sets, slides, climbing structures, and more, you can create a playground unique to your establishment and ideally suited to engage and entertain children for extended periods.
We intentionally design every commercial playground to meet the unique developmental needs of all age groups. We believe that our playgrounds should be age-appropriate, safe, and stimulating for all students, regardless of their age or ability level.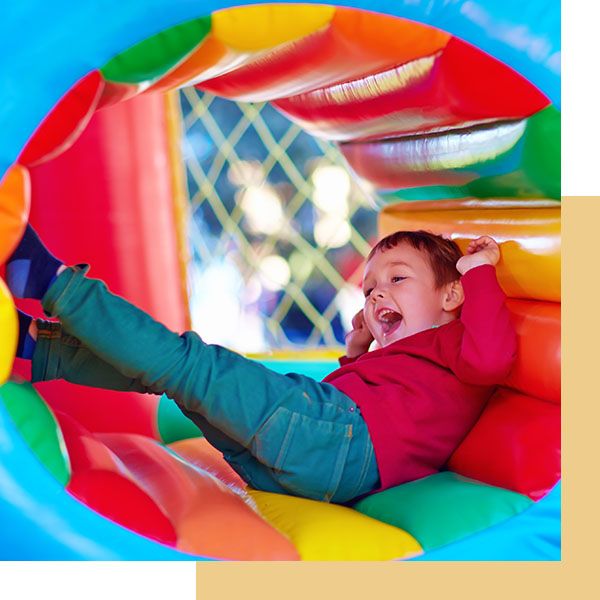 BENEFITS OF COMMERCIAL PLAYGROUND EQUIPMENT
Commercial playground equipment offers numerous benefits for businesses and organizations looking to create engaging play spaces for children. It provides opportunities for physical activity, helping children develop their motor skills and overall fitness. Active play on playgrounds can contribute to the prevention of childhood obesity, promoting a healthy lifestyle from an early age.
In addition to physical benefits, playgrounds offer important cognitive and social development opportunities. Kids playground equipment encourages imaginative play, problem-solving, and cooperative play, fostering creativity, critical thinking, and social skills. Through diverse play activities, children learn to take turns, share, communicate, and collaborate with their peers, essential skills for their future success.
THE BEST COMMERCIAL SPACES TO IMPLEMENT PLAYGROUNDS
Commercial playgrounds can be implemented in a variety of spaces, enhancing the overall experience for visitors and customers. Restaurants, shopping centers, and malls can create family-friendly environments by incorporating custom playground equipment, providing a welcoming space for families to enjoy while increasing foot traffic and customer satisfaction.
Parks, community centers, and recreational facilities can benefit from commercial playgrounds by attracting families and creating an inclusive space for people of all ages and abilities. Allowing children to engage in active play while their parents or caregivers enjoy the surroundings can enhance community engagement and encourage a sense of belonging.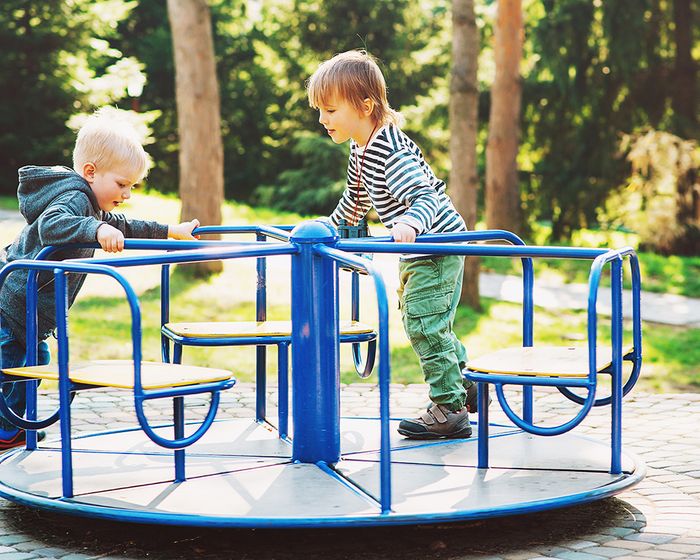 WHY CHOOSE PACIFIC PLAYGROUND?
What sets Pacific Playground apart is our unwavering commitment to quality, safety, and customer satisfaction. With more than 20 years of experience, our team of experts has the knowledge and expertise to design, construct, and install custom playground equipment that meets and exceeds safety standards. We take pride in creating vibrant and inclusive play spaces that inspire imagination, promote physical activity, and ensure the safety of children.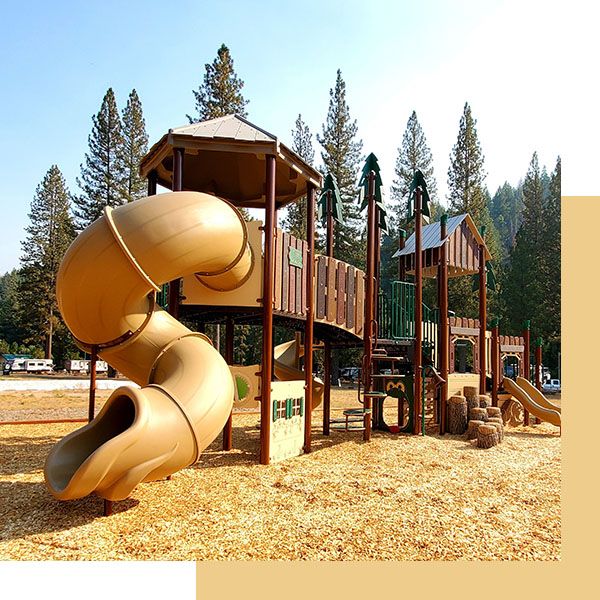 READY TO TRANSFORM YOUR SPACE?
At Pacific Playground, we believe that building a commercial playground is not just about creating a fun space for children to play in; it is also about creating a space where children can learn, grow, and develop important social and cognitive skills. Our goal is to create playgrounds that are not only enjoyable but also educational, challenging, and rewarding for children.
Whether you're looking to transform your commercial space, school playground, or community park, choose Pacific Playground for high-quality, custom playground equipment that brings joy, learning, and adventure to children.